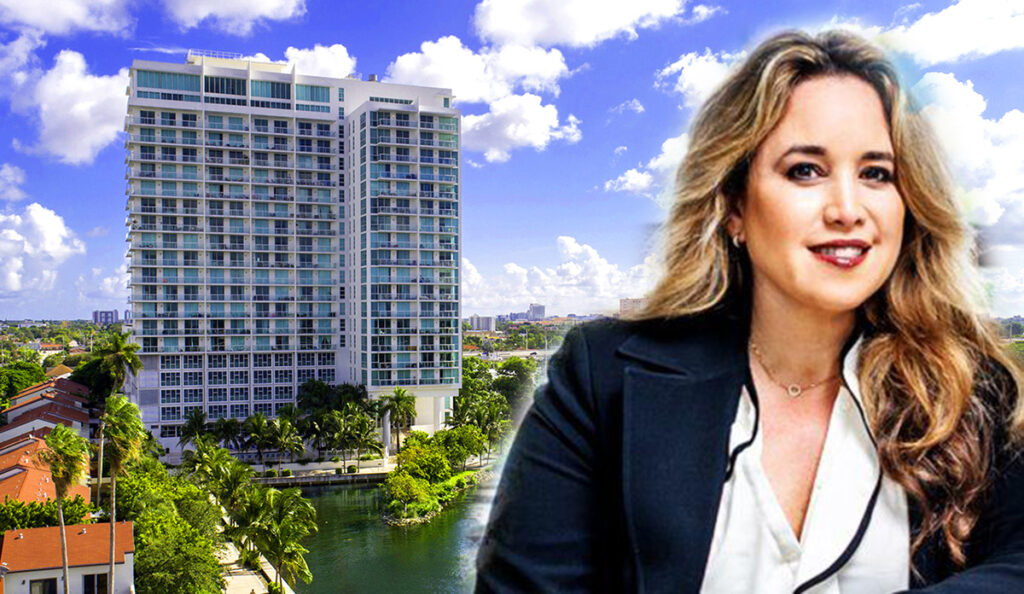 Lissette Calderon returns to the Miami River with $61M deal
Calderon previously worked for the Related Group between 2014 and 2016
Developer Lissette Calderon closed on the River Oaks Tower & Marina for about $61 million with plans to renovate the waterfront apartment building.
The deal marks Calderon's return to real estate after leaving the Related Group in 2016, and to the Miami River, where she developed Neo Lofts, Neo Vertika and other buildings dating back 15 years.
Calderon's firm, Neology Life, closed on the 199-unit, 20-story River Oaks building at 1951 Northwest South River Drive on Thursday. The company financed the deal with a $45.75 million bridge loan from an undisclosed life insurance company. The three-year, floating rate loan features two one-year extension options and interest only during the initial term, according to a press release. Berkadia's Charles Foschini and Christopher Apone arranged the financing.
In a statement, Calderon, founder and CEO of Neology, said she had been working on the deal for a year with a team that includes Bilzin Sumberg and Akerman.
Property records show AP SC RIVER OAKS LLC, a company led by Saul Campanella and Timothy Richards, sold the building.
The River Oaks building was completed in 2011. It features one-, two- and three-bedroom units ranging from 720 square feet to 1,942 square feet. It also includes a clubhouse, pool, business center and picnic area.
Calderon joined Related in 2014 as president of the firm's international and strategic projects division – the first woman to hold such a title at Jorge Pérez's company. She left about two years later, after spearheading Related's bid for a downtown Miami development site owned by Miami Dade College. The college terminated the contentious bidding process that became marred by litigation from competing developer Gary Nader.