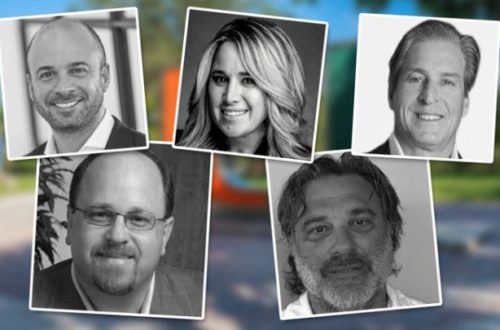 "I love your concept, but i don't believe in it". TRD Shark Tank real estate judges take on UM grad proposals
UM students pitched concepts for a hotel, an app and a multifamily project to South Florida real estate executives at the first-ever TRD event.
A panel of real estate sharks that included Lennar Corp. COO Fred Rothman and Miami developer Lissette Calderon offered sage advice to a group of University of Miami graduate students pitching their real estate projects at The Real Deal's Shark Tank: Future Leaders of Real Estate Challenge.
The sharks – Rothman, Calderon, developers David Arditi and Jay Massirman, and investor Richard Cava – reviewed three proposals from graduate students in the University of Miami School of Architecture's Masters of Real Estate Development program at the college in Coral Gables on Wednesday. The first-ever event was emceed by TRD Publisher Amir Korangy and Miami Worldcenter developer Nitin Motwani.
The first proposer, Jonathan Ovadia, is seeking an investment partner to join Sunview Development in building a dual-branded hotel in downtown West Palm Beach. Ovadia, whose uncle, Pedro Villar, owns Sunview, was asking the sharks to invest about $12 million, or 75 percent of the required equity.
Massirman and the other judges suggested that Ovadia, who wanted to hold onto the property in the long term, create an exit strategy for his investor. "The exit strategy is critical these days," Massirman said.
A second proposal, pitched by graduate student Austin Cassidy, was for MyHive, a platform for streamlined and discounted condo presales using bulk purchases and competitive bidding. The app lets prospective home buyers form like-minded groups, or hives, to get reduced prices on new condos. It also would allow developers to market their projects to buyers in bulk. Cassidy was seeking a $200,000 with a 5 percent interest rate that is convertible to equity at a 30 percent discount on shares in a Series A funding round.
Rothman liked the idea but said the platform is on the wrong end of the spectrum. "I love your concept, but I don't believe in it," Rothman said. "While most younger buyers think you can buy without seeing or touching, that's not how most buy a home."
Cava, of Ipanema Properties, said the concept "is the future," while Arditi and Calderon didn't think it would work for a condo project.
"The last 15 to 20 percent of my inventory is where I'm making my money," Arditi said. To offer the discount up front would be too early, before a developer would know the total construction costs, he added.
The third and final presentation was for a multifamily project in Fort Lauderdale Beach. Francisco Massó and Eleanor Williams pitched the investment for a $72 million, 217-unit development. They were seeking $1 million to use for a deposit on land priced at $14 million, and rezoning costs.
The sharks advised that Massó and Williams do more "boots on the ground" research and that they meet with the mayor and some key commissioners to find out if the rezoning they're seeking is possible. A recently elected city commission is pledging a "smarter growth" strategy and tapping the brakes on some major projects in Fort Lauderdale. "Anti-growth has really taken over most municipalities," Rothman said.
Calderon said the site checks off the most important box – location – and suggested Massó and Williams hire an attorney experienced in land use and rezoning.
The students all left with the potential for second meetings with some of the sharks. Massirman said he is interested in speaking with Massó and Williams again if they get a positive response on rezoning.
Calderon and others agreed they would pursue Ovadia's proposal if they had more information. Said Calderon: "I think West Palm is on the cusp of seeing great urban renaissance."