RIVERFRONT LIVING HAS ARRIVED​
Where the Miami River meets 19th Avenue rises Pier 19, Neology Life's newest living concept. Rising 21 stories and consisting of 199 residences and marina, Pier 19 stands as one of South Florida's most in-demand waterfront destinations along the Miami River. Unit sizes range from one bedrooms at 720 SF to three bedrooms at 1,246 SF.
With a setting on the South Bank of the Miami River, large units with floor to ceiling glass and panoramic views of the Miami River and the City Skyline, approvals for an on-site marina, and a central location minutes from Miami International Airport, Downtown, the Health District and Coral Gables, Pier 19 is designed to meet the expectations of today's trendsetting urbanite.
Floor to ceiling windows with panoramic views of the city and river, upgraded stainless steel appliances, chef's islands, washer and dryer in unit, walk-in closets.
Resort-style outdoor amenities include: Private dock and marina, elevated deck with hotel-style pool and hot tub, a beautiful 450ft long Riverwalk along the marina with summer kitchen and grill areas, an exclusive dog park and pet friendly environment, a Zen Garden and hidden resting nooks throughout the gated property.
Indoor amenities include: Attended lobby, a multifunctional River Lounge and library area that also functions as a co-working space, a modern fitness center, a private theater suite, Luxer Room package delivery system, and Mr. Locker dry-cleaning service.
Developer: Built-in contingencies will help with post-coronavirus project schedules
Measures to contain the spread of COVID-19 are shifting by the day — and so are responses by investors, companies and buyers. To track the impact in real-time, RE|source Miami is asking real estate professionals in various sectors to give us a report on what they are seeing. Today, we…
Lady Of The River
The Legacy Builder Trouncing through her father's job sites as a little girl helped Lissette Caledron in her goal of erecting Miami's skyline. Words by Eric Barton / Photography by Nick Garcia / Fashion Styling...
The Thames, The Seine, And… The Miami River?
Lissette Calderon was thinking of London and Paris after she graduated from Wharton, finished an investment banking stint in New York and came back to her hometown of Miami in the late 1990s. "All big...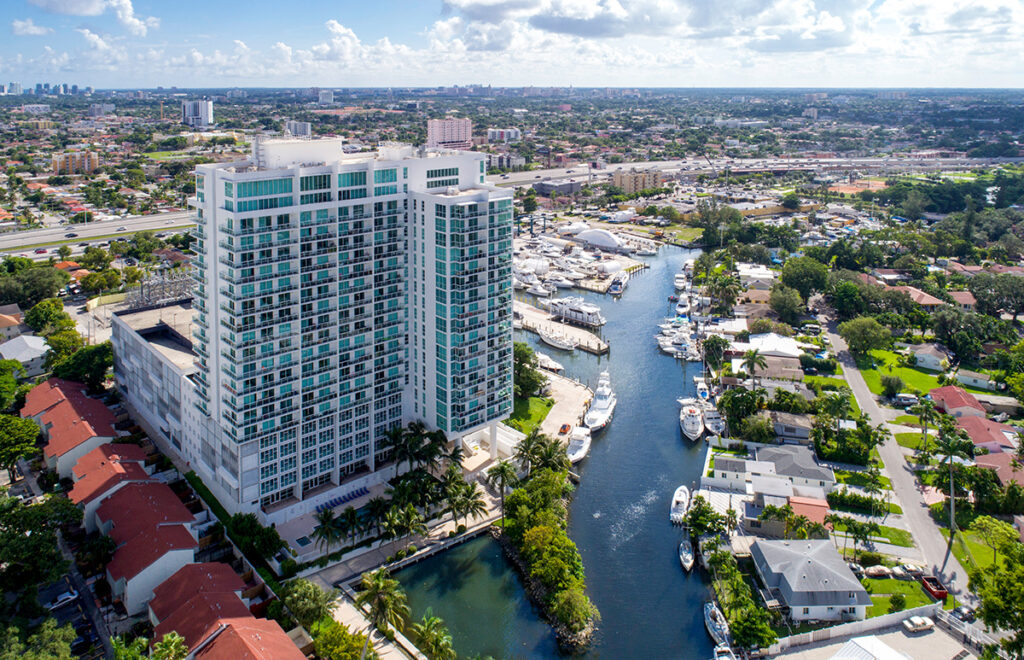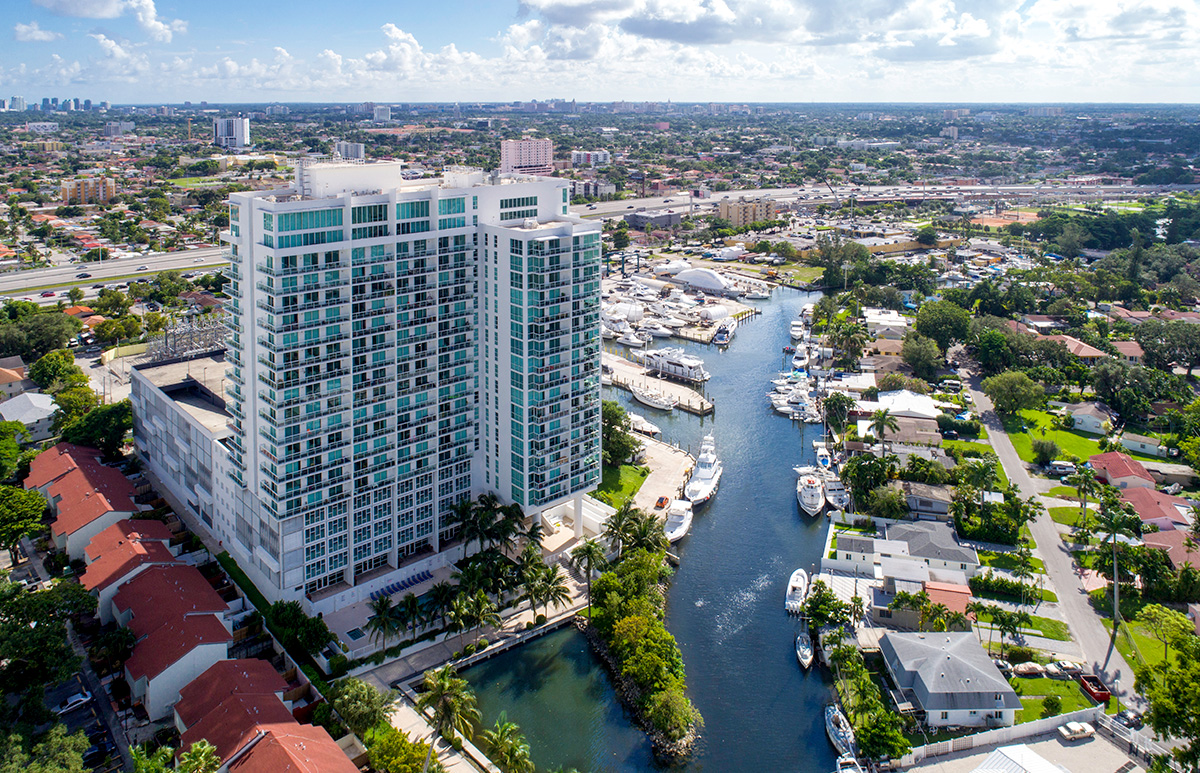 "Fifteen years after pioneering the Miami River's emergence as a vibrant residential neighborhood, Neology Life is ready to write the next chapter of the River District's story."
Ms. Lissette Calderon, the leading force behind Neology Life has been credited as a visionary recognizing up and coming neighborhoods and market trends long before others. She is recognized as the catalyst for the Miami River's renaissance and the individual responsible for bringing the loft concept to Miami. She was the first developer to recognize the Miami River's development potential as a waterfront alternative to bayfront residential development. With nearly 1,500 units completed representing over half a billion dollars, no other developer, male or female, has built more units on the Miami River than Ms. Calderon and her NEO Group.
Today Neology Life has nearly 1,000 units owned or under contract and in the predevelopment phase within Miami's urban core.