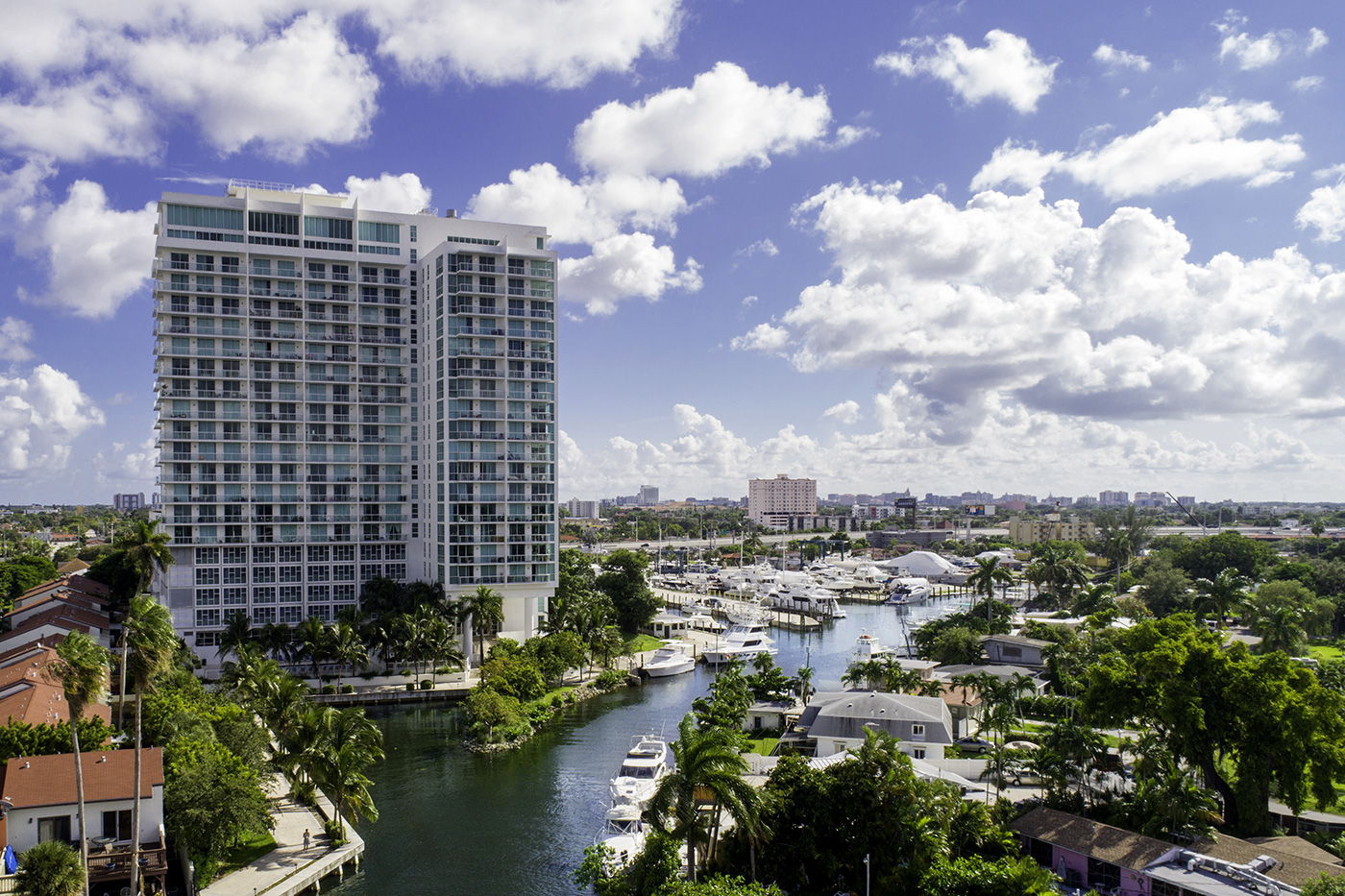 17 SEP

– SOUTH FLORIDA BUSINESS JOURNAL
| BRIAN BANDELL – SENIOR REPORTER
Condo developer Calderon buys Miami River building
Developer obtains $45.75 millon bridge loan for acquisition
A company led by veteran condo developer Lissette Calderon acquired the River Oaks Marina & Tower apartment building along the Miami River and is working on a possible repositioning of the property.
While the deed for the 199-unit apartment building, at 1951 N.W. 12th St./South River Drive, has yet to be recorded in county records, Tadd Schwartz, a spokesman for Calderon, confirmed that the deal had closed. In addition, Berkadia announced that brokers Charles Foschini and Christopher Apone helped Calderon's company obtain a $45.75 million bridge loan for the acquisition of River Oaks.
Berkadia said the life insurance company-backed loan was 75 percent loan-to-cost and would be interest only for three years, with two one-year extension options.
The Business Journal will report on the price of this deal once it becomes available in county records.
The seller of the 20-story building was AP SC River Oaks LLC, managed by Saul Campanella and Timothy D. Richards in Miami. They acquired the building out of foreclosure in 2011, the same year it was completed.
Calderon built a handful of condominiums along the Miami River, including Wind by Neo, during the real estate boom of the mid-2000s. She joined the Related Group in 2014, but left to start her own development company.
"Fifteen years after pioneering the Miami River's emergence as a vibrant residential neighborhood, Neology Life is ready to write the next chapter of the River District's story," Calderon said. "Neology Life will be sharing additional details about our plans for River Oaks in the coming weeks, including an entirely new identity for the building."
In the short term, she will continue operating the building as a rental.
Attorneys with Bilzin Sumberg and Akerman also worked on the River Oaks deal.
Units in the building range from 720 to 1,942 square feet.
"River Oaks has the bones of an exceptional asset that is about to undergo a dramatic transformation," Foschini said. "The loan provides the new owner the ability to add modern touches to the building and improve the amenity base to attract quality renters to a valueoriented property with condo-quality views and finishes."